01-16-2020, 02:11 PM Philippines' Duterte: 'I'll Pee on That Damned Volcano'
Philippines' Duterte: 'I'll Pee on That Damned Volcano'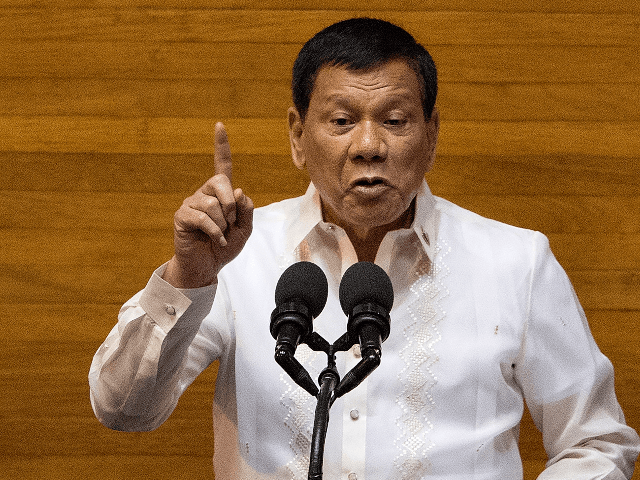 President Rodrigo Duterte of the Philippines told reporters on Monday that he planned to disregard doctors' warnings to stay away from the volcano Taal, currently erupting near Manila, and "pee" on the "damned volcano."
Duterte noted that, after years of smoking cigarettes, his doctor considered it unwise to get close to the toxic ash that Taal is spewing, but he said he felt a duty to visit the affected communities in Luzon, the island Manila is on. Manila is about 40 miles from Taal.
Snip
"I strongly believe and recommend that we strictly implement the suggestion or recommendation that Taal island will be declared a no man's land, don't let the people go back in case there is a more violent explosion, the people there will perish in that island," he said.
Duterte made his remarks before 3,000 people at the Batangas City Sports Complex, all of whom had fled the volcano. Over 18,000 people total have fled the evacuation area and taken to shelters at press time, but that number may grow as the volcanic ash Taal spews expands over a greater area of the country.
Snip
The Philippines is currently at a Level 4 volcanic alert (out of five levels), meaning the volcano may soon violently erupt; it is currently believed to be spewing ash at minimal rates compared to what it can possibly expel. Authorities also warned of the potential of a tsunami caused by the force of the volcano's eruption pushing out the water around its island.
More piss
https://www.breitbart.com/asia/2020/01/1...d-volcano/
Spoiler
Got A Problem With My Dog ?