06-29-2020, 07:56 PM It's true: I'm a redneck.
Only rednecks really feel the pull of a good ole fashioned demolition derby.  Saturday night we got the pull and went out to hoot, holler, and get nuts. (There are only 2 active Covid cases in my county, 2 in the county next door, so we didn't feel too threatened).
Unfortunately, my phone was dying, so hardly any pictures, but this guy got a lot of cheers as he went around - it's the stars and bars, but can't see it too well here. There were lots of big Trump flags too.  Oddly enough, no Biden. Hmmmm...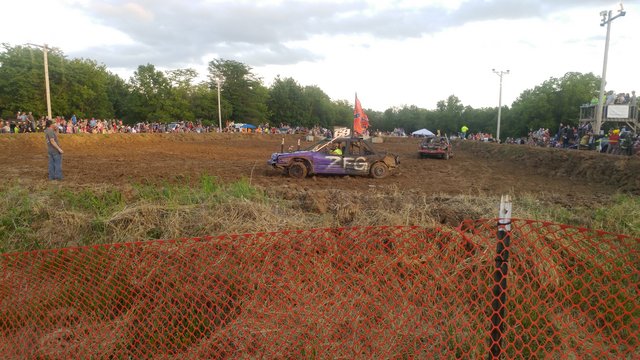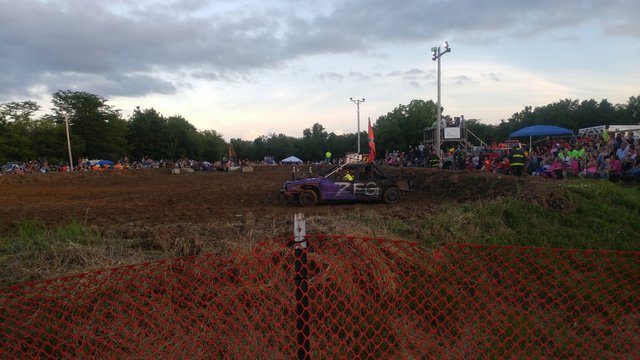 In the big "open class" (where you get your car from the junkyard the day before and get it driveable - anything goes), when the smoke cleared, only a big sedan with a Confederate battle flag and a Grand Caravan with Trump 2020 were still running. Hillbilly heaven. I had a great time and only got mud clods in my hair once, LOL.
If it ain't broke, fix it until it is
.