09-21-2020, 03:25 AM Trump's "secret weapon" (This post was last modified: 09-21-2020, 03:36 AM by CSB.)
Trump's "secret weapon" revealed: Fourteenth Amendment allows the President to strip Electoral College votes from states supporting censorship against voters; enables mass arrests of mayors, governors and judges who support BLM
Mike Adams
September 7, 20
(
Natural News
) The results of the 2020 election are already locked in: Trump wins, and he goes on to dismantle the corrupt, criminal Democrat party that tried (and failed) to destroy America and replace it with a communist regime of left-wing authoritarian tyrants.
How does Trump accomplish this?
https://www.youtube.com/watch?time_continue=9&v=xsSLclJmH1M&feature=emb_logo
Read the whole post :
https://dcdirtylaundry.com/trumps-secret...mass-arre/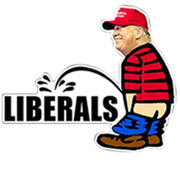 In the course of human events there have always been those who deny or reject human freedom, but Americans will never falter in defending the fundamental truths of human liberty proclaimed on July 4, 1776. We will—we must—always hold these truths.